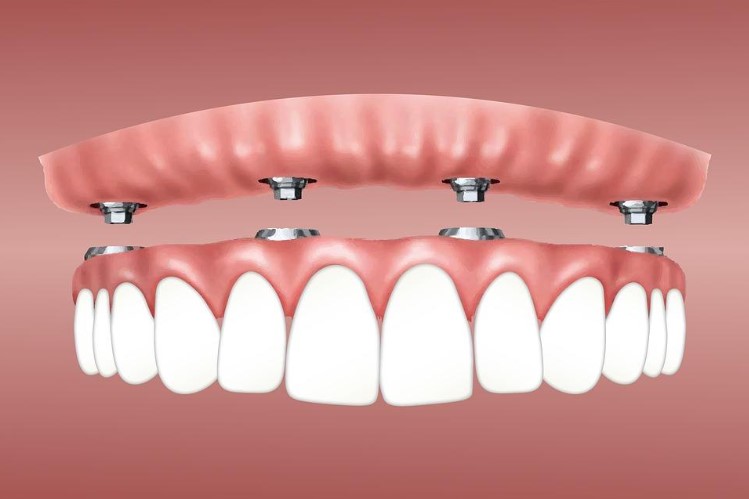 A dental implant may be the solution you've been waiting for to replace one or more missing teeth, but how much do dental implants cost in Australia? That's likely your first question when considering dental implants and asking yourself how much dental implants are. The average cost of dental implants varies depending on many factors, such as what kind of implant system you want, whether you want them on multiple teeth or only one tooth, and other factors. This guide will help you understand the basics of dental implants, why they are beneficial to your oral health, and how much they cost so, you can make an informed decision on whether they are right for you.
Why is it Important to Replace Missing Teeth? 
According to the Australian Dental Association, "one-in-four people suffer from untreated tooth decay and 15% have missing teeth." 
Missing teeth can lead to a number of dental problems and diseases, so it's important to replace them as soon as possible. Missing teeth also make your smile look less attractive, which can make you feel self-conscious about smiling or talking with people. A missing tooth or two is also likely to affect your bite and how food feels in your mouth. It may be more difficult to chew on certain foods and they may not taste quite right either. Replacing your teeth will help keep these issues from occurring. The Australian Dental Association recommends replacing any missing teeth within 24 months after they are lost.
What are dental implants? 
Dental implants are a surgical procedure that replaces missing teeth. A titanium post is surgically placed into your jawbone in order to support a replacement tooth. Dental implants can be used for any type of tooth, from incisors to molars and everything in between. The cost of dental implants will vary depending on what kind you need and where you are located. This guide will explore how to get cheap dental implants by understanding the costs associated with them.
The Various Costs Associated with Dental Implants
The cost of dental implants in Australia can vary greatly depending on a number of different factors. Here are a few things that can affect the cost of dental implants:
Number of Implants

– The type of procedure needed will have a significant impact on how much dental implants cost. In general, single tooth replacement procedures typically cost less than full mouth reconstructions, which also tend to be more complex.  

Location

– Another factor affecting the cost of dental implants is the location where they will be performed. For example, some areas offer discounted or free treatment due to local laws while other regions may require additional testing and work before finalising their price. 

Implant Material

– One last factor to consider when it comes to

Dental implants cost

is the specific materials used during the procedure. Choosing a pricier, higher quality option could mean paying an extra thousand dollars per surgery but it may also result in better health outcomes down the road. If you're looking for cheap dental implants, choose from titanium or zirconium options instead of ceramic ones.
Ways to Save Money on Dental Implants
Dental implants cost is higher than other teeth replacement options, but there are ways to save money on them. One way is by comparing different providers and their costs. Prices also vary from region to region, so it might be worth looking into dental implant prices in your area before you make a decision on where you want to go for treatment. You can also ask about financing options and payment plans available with any provider you're considering. If financing isn't an option, consider making payments over time through a flexible instalment plan.
Related Posts