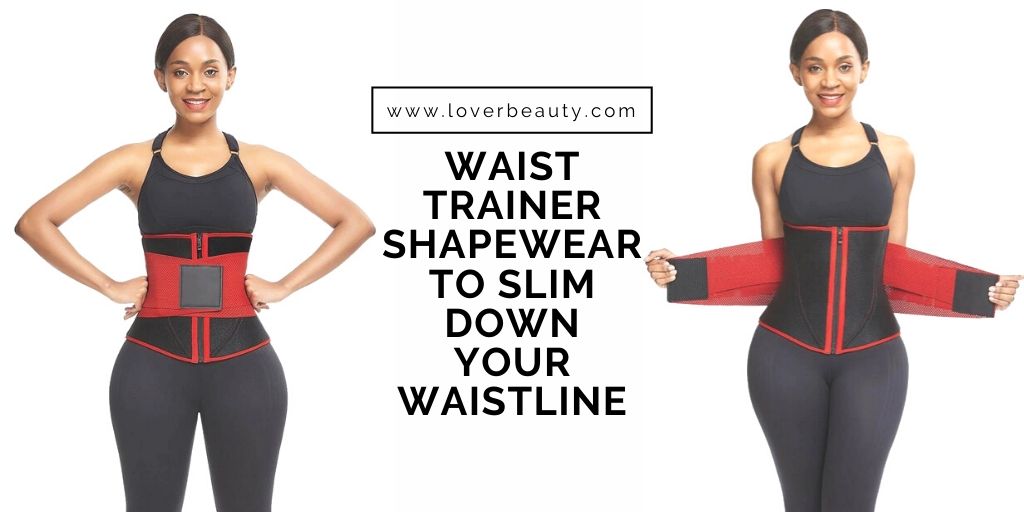 Best waist trainer for weight loss is different from a waist cincher. A waist cincher uses flexible boning and is used to give better body shape and make outfits look elegant on the wearer. On the other hand, a waist trainer uses steel bones and is largely used to slim down the waistline permanently. Lots of women are embracing waist training as they yearn to make modifications to their posture and figure. In the end a waist trainer offers a cinched slimmer waist, but it is important to remember that the results can be permanent because it changes even the internal structure of organs and bones.
Buying a waist trainer
When you decide to train your waist you should start by knowing your natural waist size and the goals you have as far as the cinched size goes. The size should be measured around the thinnest part of the stomach, which you can easily trace when standing before a mirror. Relax the stomach and measure snugly so that you know where you are and you can create goals of where you want to be. It is best that you get a waist training that is at least 5 inches smaller than the natural size of your waist.
Steel boning should be what you look for because any other material might not give you the results that you expect. There are lots of good quality waist training and what you should be looking for is one that offers you support, shapewear cami that are sturdier and a little heavier tend to be the best when it comes to waist training because they are able to mold the body and shape it as you desire.
The fabric should not be forgotten when you are out buying your waist trainer. Settle for a shapewear fabric that is not stretchy because then it won't do much in fetching you the results that you want. You also don't want to end up with a waist trainer that keeps shifting up and down. A regular shapewear has 12 steel bones, but a waist trainer will have as many as 24 spiral steel bones.
The style of the shapewear also matters and plays a role in how comfortable you are when wearing. There are under bust shapewears that start right under your breasts ad drop past the hipbones but you definitely can get shorter versions which tend to be a little more comfortable because they don't interfere with your movement as much.
Apart from the features, the cost of the trainer should also be considered. Remember that you might end up wearing the trainer for several hours every day and hence quality should really matter to you. Let quality and the expected results guide you in choosing the most suitable shapewear, with high quality trainers. You want the best results and so it is worth investing some money to look as elegant and sexy as you want to be at the end of your waist training.
Loverbeauty online store come in a wide range and you therefore must make all important considerations before buying so you can end up with the most suitable one for you. Reviews can help you compare and make a choice.
Related Posts